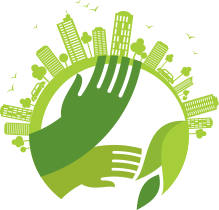 sustainability
Environmentally / Socially / Economically

Reducing Our Impact on the Environment
QHP recognizes the impact we have on the environment and is committed to reducing our global footprint by working with our suppliers to reduce waste going to landfills, energy consumption, greenhouse gases, hazardous air emissions, and water usage at each of our manufacturing plants. QHP and its suppliers commit to operate in a responsible manner and source raw materials, packaging and services that consider long term sustainability.
Social Responsibility
QHP and its suppliers conduct operations in full compliance with applicable laws and regulations. In those areas of the world where such requirements are at a minimum, we operate in a completely responsible manner. We strive to promote personal and moral integrity in everything we do.
Animal Testing
We engage only in product testing that includes non-animal studies and clinical tests on volunteers. We do not perform animal testing of products or their ingredients on animals and instead perform tests to substantiate ingredient or product safety using validated animal alternatives that are available.